Details

Written by

Dr Stuart Myers

Hits: 9256
Registration Forms When Making an Appointment    - Download Forms
Dr Myers is moving from Caringbah to Kareena Private Hospital Suites in 2017.
Hand and Wrist Surgeon
Dr Stuart Myers graduated with honours from the University of New South Wales in 1983. He completed his Residency at the Prince of Wales Hospital and undertook Orthopaedic training on the Sydney Training Program, gaining Fellowship of the Royal Australasian College of Surgeons in 1990. He was appointed to the Prince of Wales Hospital as a VMO Orthopaedic surgeon in 1991.
Dr Myers specialises purely in surgery of the hand and wrist. This has been his primary speciality since 1994. He has an interest in Endoscopic carpal tunnel release and he lectures widely on this topic. He also has a special interest in the treatment of complex Distal Radial (Colles) fractures - particularly those arising from skiing and snowboard injuries.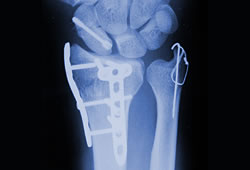 Teaching
Dr Myers is actively involved in teaching at both under-graduate and post-graduate levels. Under-graduate teaching is conducted through the University New South Wales. Post-graduate teaching is conducted through the training programs of the Australian Orthopaedic Association (AOA). Dr Myers is involved in continuing education program for general practitioners and physiotherapists.
Dr Myers also visits Lautoka Hospital, Fiji twice a year as part of Orthopaedic Outreach. This is a voluntary organization to assist in the teaching of local surgeons, students and physiotherapists. He does clinics in Lautoka and performs operations each visit. He is just about to leave on his 17th visit to Lautoka. His wife Emilie ( Hand Therapist) also accompanies him on these visits and she co-ordinates all aspects of the trips. His children have organised a Book project from their local school to take used books to the hospital children's ward and the local school which they attend each visit. A report of the project was delivered to the school assembly.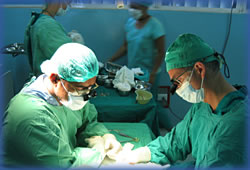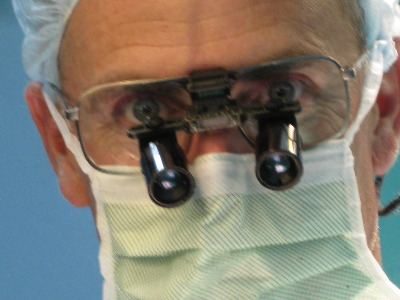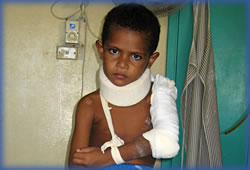 Memberships
Fellow of the Royal Australasian College Surgeons
Fellow of the Australian Orthopaedic Association
New South Wales Hand Society  ( Past  President & Secretary )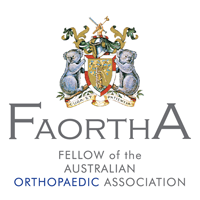 Hospital Appointments
Prince of Wales Hospital
Prince of Wales Private Hospital
Kareena Private Hospital
Dr Myers is a member of the Prince of Wales Hospital Hand Service. While he still operates at the hospital he can no longer book people into the hospital for elective procedures. Dr Bernard Schick has taken over from him in the running of Prince of Wales Public Outpatient clinics.
Dr Myers works mainly from the Prince of Wales Private Hospital consulting suites but also from rooms in Caringbah at the Kareena Private Hospital ( See Location Guide).
He also consults every Friday morning  and every second Wednesday at Caringbah.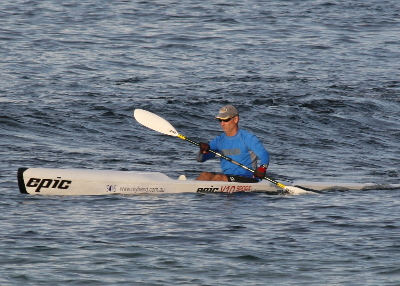 He is an associate of Sydney Orthopaedic Specialists.